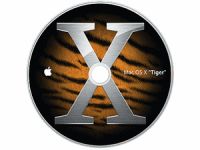 Joi Ito stal de show met zijn openingspresentatie van LesBlogs in Parijs. Joi is een rasblogger en tevens een Mac fanaat. Logisch dat hij vrijdagmorgen gelijk z'n nieuwe Tiger wilde installeren. Het nieuwe besturingssysteem van Apple gaat veel verder als dat iedereen dacht, en bezorgt Blogger zelfs een vrij weekend ;-)
"I just installed Tiger on my computer and it's now importing all of my email to Apple Mail from Entourage. It's been importing for about 24 hours, but it's still only about half way through. I don't feel like reading and writing on a slow machine so I'm going to take a blog break until my new Tiger machine is running properly... See you on the other side".
Henk de Hooge
Henk is Internet Entrepreneur, founder van Dutchcowboys en daarnaast blogger, strateeg, visual storyteller en bovenal een digitale nomade. Je maakt Henk...