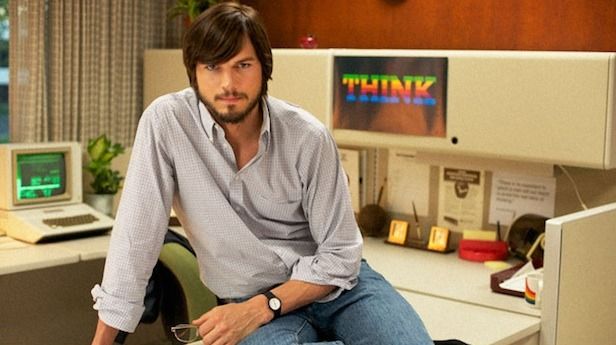 De film jOBS, die uiteraard gaat over Steve Jobs, zal in april verschijnen voor het publiek. Dit zijn de woorden van de producent van de film, Five Star Feature Films. Ze hebben ook een distributiepartner aangekondigd, namelijk Open Road Films. Vorig jaar verscheen het nieuws dat Ashton Kutcher Steve Jobs zou gaan spelen in een nieuwe film. De opnames begonnen vrij snel en toen bleek al dat het niet ging om een grapje naar om een biografische film over het leven van Steve Jobs. 
"We set out to find the perfect partners to present jOBS to audiences worldwide, and we feel we have found one with Open Road. They were as impressed as we were with Ashton Kutcher's inspiring and unforgettable performance as Steve Jobs and are excited to distribute the picture in the U.S." vertelde Mark Hulme van Five Star Feature Films. Ook zeiden ze iets over de structuur van de film:

jOBS details the major moments and defining characters that influenced Steve Jobs on a daily basis from 1971 through 2000. jOBS plunges into the depths of his character, creating an intense dialogue-driven story that is as much a sweeping epic as it is an immensely personal portrait of Steve Jobs' life. The filmmakers were granted unprecedented access during shooting to the historic garage in Palo Alto, that served as the birthplace to Apple Inc.