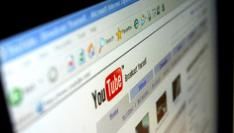 Gebruikers van Youtube zitten niet langer vast aan de mediaspeler die YouTube aanbiedt.

Het bedrijf heeft zijn platform opengesteld voor websitebouwers, die rechtstreeks kunnen putten uit de database van Youtube. Zo kan iedereen nu z'n eigen videosite bouwen.

"Youtube Everywhere".

De volgende API services zijn beschikbaar voor ontwikkelaars:
- Upload videos and video responses to YouTube
- Add/Edit user and video metadata (titles, descriptions, ratings, comments, favorites, contacts, etc)
- Fetch localized standard feeds (most viewed, top rated, etc.) for 18 international locales
- Perform custom queries optimized for 18 international locales
- Customize player UI and control video playback (pause, play, stop, etc.) through software
Meer informatie is te vinden op het officiele blog van YouTube
Henk de Hooge
Henk is Internet Entrepreneur, founder van Dutchcowboys en daarnaast blogger, strateeg, visual storyteller en bovenal een digitale nomade. Je maakt Henk...