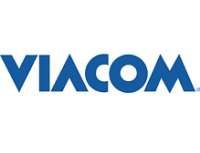 Vandaag al veel gelezen op DC over Google en Youtube, maar ik wilde toch een berichtje uit mijn mailbox met jullie delen.
Youtube heeft één van mijn filmpjes verwijderd. Eh, mijn filmpje... eigenlijk was het een grappige commercial uit de VS die ik ooit in een presentatie had verwerkt.
In de e-mail wordt verwezen naar de rechtzaak tussen Viacom en Youtube. De televisie- en filmgroep besliste vorige maand om Google en haar filiaal YouTube voor de rechter te brengen voor piraterij. Ze eist een miljard dollar schadevergoeding omdat ze een deel van de klassieke media overnemen. Viacom nam dit besluit na maanden van onderhandelingen.
Viacom beweert dat 'bijna 160.000 niet-toegestane fragmenten van uitzendingen zijn verspreid op YouTube' en dat deze fragmenten ruim 1,5 miljard keer werden bekeken.
Hieronder heb ik de tekst van de e-mail afgedrukt.
Dear Member:

This is to notify you that we have removed or disabled access to the following material as a result of a third-party notification by Viacom International Inc. claiming that this material is infringing:

MasterCard spoof Commercial: https://www.youtube.com/watch?v=j5phr8mMXbU

Please Note: Repeat incidents of copyright infringement will result in the deletion of your account and all videos uploaded to that account. In order to avoid future strikes against your account, please delete any videos to which you do not own the rights, and refrain from uploading additional videos that infringe on the copyrights of others. For more information about YouTube's copyright policy, please read the Copyright Tips guide.

If you elect to send us a counter notice, please go to our Help Center to access the instructions.

Please note that under Section 512(f) of the Copyright Act, any person who knowingly materially misrepresents that material or activity was removed or disabled by mistake or misidentification may be subject to liability.

Sincerely, YouTube, Inc.
Poeh... als ik (als onschuldige kleine cowboy) al dit soort mailtjes krijg, hoe gaat dat dan met de uploaders die hele televisie-uitzendingen rippen en uploaden?