Een digitale campagne via Fred & Farid Shanghai: "You share, she strips."
Het idee? Mannelijke consumenten activeren om een nieuwe collectie vrouwenkleding via sociale media te promoten. Hoe? Eenvoudig, door ze te geven wat iedere man tussen de 18 en 30 van droomt: een aantrekkelijkeen sexy vrouw die gaat strippen, en ieder kledingstuk dat uitgaat deel jij via Facebook. "The more you share, the less she wears."
Het betreffende kledingstuk verschijnt vervolgens als een e-shop advertentie om het verkeer naar de betreffende shop te vergroten, en heel eenvoudig, targeten ze hiermee alle vrouwelijke vrienden van de betreffende persoon via Facebook.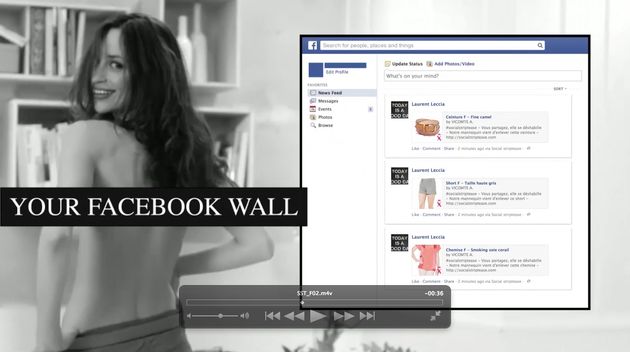 De resultaten? Aldus een woordvoerder van Fred & Farid Shanghai:
"Somehow, in less than 48 hours we've turn facebook wall into free media for the brand with more than 150 000 clothes shared. Soon, more than 300.000 Twitter accounts were reached. It got relayed by specialized media with fantastic feedbacks.
And from a National campaign, it went worldwide. Most importantly, the brand is more supported than ever before, and traffic on the e-commerce website has been multiplied by 5 during the operation. All that, with a zero media investment."