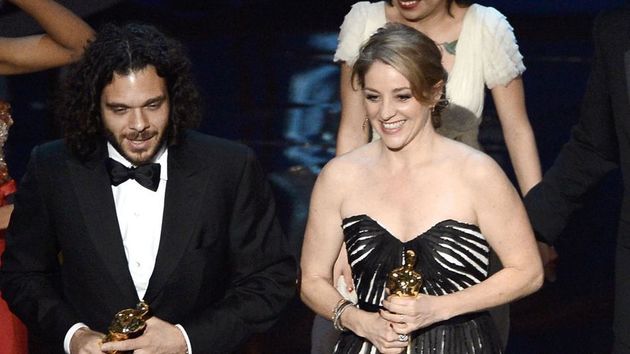 Voor de eerste keer ooit in de geschiedenis heeft een Kickstarter-film een Oscar gewonnen. De film Inocente gaat ovr een 15-jarig meisje uit Californië die weigert haar droom op te geven om een kunstenares te worden. De film kreeg de Oscar zondagnacht voor Best Documentary (Short Subject). Dankzij de hulp van 294 donateuren haalde de film 52,527 dollar op via hun Kickstarter-pagina in de periode van juni tot juli 2012. 
"It really helped galvanize a community." vertelde Inocente's co-director Seth Fine aan Mashable. "It helped fund a bunch of the film and kept us going through post-production. It's a great outlet for films especially for documentaries." Hollywood staat tbekend om hun hoge-budget films, maar Inocente was niet de enige genomineerde film die gesteund werd door de crowdfunders van Kickstarter.

"These are the fourth, fifth and sixth Kickstarter projects to be nominated for Oscars." vertelde Kickstarter nadat de nominaties bekend waren gemaakt. "Incident in New Baghdad, Sun Come Up, and The Barber of Birmingham were all nominated in the past."