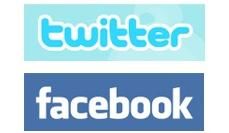 Abrams Research heeft een survey gehouden onder 200 Social Media experts (US en Canada) tijdens de Social Media Week 2009. Onder de ondervraagden bevonden zich bloggers, journalisten, entrepreneurs en Twitterazzi. De vragen gingen met name over de toekomst van Social Media.
Hoewel de ondervraagden zeker niet representatief zijn voor de gemiddelde gebruiker leverde het onderzoek toch een aantal boeidende zaken op. Het volledige onderzoek is hier te downloaden (.pdf format)

- "Businesses! Get on Twitter! A whopping 40% of respondents picked Twitter as the number-one social media service for businesses. LinkedIn came in a distant second (21.3%), followed by YouTube (18.8%), with Facebook an even more distant fourth at 15.3%".
-"But they'd still pay for Facebook first. When asked which social media service they'd be
most likely to pay for, 32.2% chose Facebook – followed by 29.7% choosing business-
networking site LinkedIn. The contrast of Facebook's bells-and-whistles features (photos,
status updates, newsfeed, tagging) with the bare-bones networking functionality of LinkedIn
suggests that many people find social networking most valuable for making professional
connections. Twitter – the top pick for business use – came in third, with 21.8%".

- "Linkedin is secretly cool. Well, if not "cool" exactly, it's definitely the dark horse of this
survey, coming in second for the service respondents would pay for AND would recommend to
businesses".
De onderstaande antwoordenlijstjes zeggen genoeg. Het zal niemand dan ook echt verbazen dat diensten als Facebook en Linkedin onder de categoerie diensten vallen waar gebruikers bereidt zijn voor te betalen.

Which social media service would you be most likely to pay for?
- Facebook  32.2% 
- Linkedin  29.7% 
- Twitter  21.8% 
- YouTube  13.4% 
- MySpace  1.5% 
- Digg  1.5%
Hoewel Biz Stone blij zal zijn met de uitkomst van deze vraag weet ik niet of Twitter al echt aan een betaalmodel voor gebruikers toe is.

What social media service would you advise a business pay for? 
- Twitter  39.6%
- Linkedin  21.3% 
- YouTube  18.8%
- Facebook  15.3%
- Digg  3.0%
- MySpace  2.0%
Henk de Hooge
Henk is Internet Entrepreneur, founder van Dutchcowboys en daarnaast tech en travelblogger, fotograaf, visual storyteller en bovenal een digitale nomade....