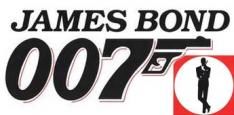 De nieuwe James Bond kan gevonden worden op Facebook. De Britse inlichtingendienst MI6 gebruikt het social netwerk namelijk om nieuw personeel te werven.

De Secret Intelligence Service (SIS) of MI6, de buitenlandse inlichtingendienst, plaatst al enkele weken advertenties op Facebook in het kader van een wervingscampagne.

"A number of public channels are used to promote job opportunities in the organisation and Facebook is a recent example of this".
Een drietal advertenties kunnen tevoorschijn komen:

* Eentje gericht op iedereen met een universitaire achtergrond: "Graduates of all ages can develop long-term careers as operational officers, collecting and analysing global intelligence."

* Een andere gericht op iedereen die zijn/haar werk beu is: "Time for a career change? MI6 can use your skills. Join us as an operational officer collecting and analysing global intelligence to protect the UK."

* De laatste advertentie biedt potentiële kandidaten een invloedrijke plaats in de geschieden aan: "A career in world events? Help influence world events, protect the UK. Operational officer roles collecting and analysing global intelligence."
Jeroen de Hooge
Jeroen is al meer dan 15 jaar betrokken bij Dutchcowboys. Begonnen als content creator, en inmiddels verantwoordelijk voor de dagelijkse gang van zaken...