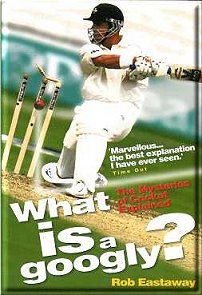 Iedereen die regelmatig Google gebruikt, adverteerder of zoekmachinespecialist is, weet dat alles draait om de relevantie van de getoonde resultaten na een zoekopdracht.
Google heeft op dit punt een hoop te bieden Ze hebben een prima spider die zich naadloos door websites crawled, bieden met AdWords de mogelijk om naast en boven zoekresultaten te worden getoond en hebben met AdSense een enorme inventory voor adverteerders.
De zoekmachine claimt op basis van hun pageranktechniek en search-algoritme de beste resultaten te geven. Toch gaan er steeds meer stemmen op dat het soms lijkt alsof getoonde resultaten worden beinvloed door menselijk ingrijpen. Deze "broodje aap" verhalen zijn een gevaar voor het imago van Google zelf. Het zou veel verhelderen als er op dit punt harde bewijzen zouden zijn maar tot op heden komt men niet verder als het uitspreken van een vermoeden.
Shelly Palmer, CEO van Palmer Advanced Media schreef voor hun nieuwsbrief (zie onder) onderstaande column die ingaat over dit onderwerp.
"About half of Google's staff works on identifying and delivering relevant results based on keyword search strings entered by users. The actual Google search algorithm is a well kept "trade secret." However, many find consensus in the notion that in the "post Florida update" era, Google still ranks pages by counting the number links back to them. As one might imagine, there is a "secret sauce" component, and maybe even a human being somewhere in the process -- but they won't say for sure. What is clear, is that Google's unique selling principle is the delivery of highly relevant search results... or is it?
The other half of the Google staff spends its day selling keywords to search engine optimizers (SEOs) and search engine marketers (SEMs). Their job is to drive traffic to Web sites using the paid (right hand side) of the Google results page. It sounds like a good way to make money for everyone while maintaining a high relevance quotient... or is it?
The law of unintended consequences plays an interesting role here. Because the best way to drive traffic is through a relevant search result; and, because keyword advertising pays anywhere from pretty well to very well on click-throughs, a cottage industry has emerged: GooglySpam. GooglySpam is not a real word, it's not even a good word, it just describes a new kind of extremely annoying spam -- fake microsites pretending to be relevant search results.
Microsites are not new, neither are landing pages. But this is a new generation of handcrafted useless Web pages created simply to monetize keyword searches. They are creating a new level of unwanted, mostly for profit, untrustworthy, infomercial-like, eyesoresque, brain-melting pseudo-information... GooglySpam!
In his book, "The Selfish Gene," Richard Dawkins describes tipping points that destroy evolutionary stable systems. Is there a point where GooglySpam will kill this most popular, flavor-of-the-month, advertising methodology? Could GooglySpam make search so emotionally unsatisfying that the very foundation of search optimization will be damaged or even destroyed? I don't think there are any psychotropic medications available for Google, but if this trend continues, we're certainly going to need some.
Henk de Hooge
Henk is Internet Entrepreneur, founder van Dutchcowboys en daarnaast tech en travelblogger, fotograaf, visual storyteller en bovenal een digitale nomade....