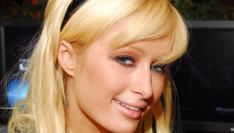 Je neemt je voor even niet meer te schrijven over de in Nederland volledig onbekende Paris Hilton :), krijg je dit weer:
The most popular search phrase over the last two months (source: WordTracker) has been "Paris Hilton." This name generates thousands of clicks each day for any site lucky enough to rank. But where is this traffic going?
- 230,000 searches per day across all search engines (source: wordtracker)
- 25,000 clicks per day from all search engines (source: Adwords uses First Rate formula)
- 4.2 million Web pages contain the phrase "Paris Hilton" (source: google)
- 18% of the traffic generated goes to www.liquidgeneration.com (source: Hitwise)
- 9.7% goes to www.imdb.com (source: Hitwise)
Henk de Hooge
Henk is Internet Entrepreneur, founder van Dutchcowboys en daarnaast tech en travelblogger, fotograaf, visual storyteller en bovenal een digitale nomade....