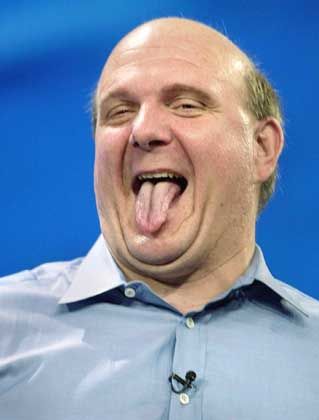 Hij danst, zingt, springt en schreeuwt. Je kunt rustig stellen dat Microsoft's CEO Steve Ballmer een man is die je niet snel vergeet.
Afgelopen week gaf hij een interview aan Engadget & Joystiq over de Xbox 360 en dat is weer boeiend om te lezen.
Over z'n kinderen: "my first guy is almost all Xbox. My second guy is almost all PC, with a little bit of Xbox. And I've got a six year old and he's actually a little PC"
Henk de Hooge
Henk is Internet Entrepreneur, founder van Dutchcowboys en daarnaast tech en travelblogger, fotograaf, visual storyteller en bovenal een digitale nomade....