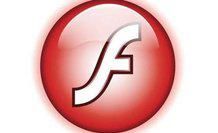 Er is een nieuwkomer in de Flash discussie, die tot dusver ging tussen Apple en Adobe ("Apple's Steve Jobs and Adobe sending nasty-grams back and forth over the latter company's interactive web technology").

TechRadar weet te melden dat Product analyst Phillip Grønvold van Opera vrij diplomatiek heeft erkend dat "de online content van vandaag de dag afhankelijk is van Flash", maar voegde hij eraan toe "bij Opera zijn we van mening dat de toekomst van het web ligt bij open web standaarden en Flash is er daar niet een van."

Ondanks dat Flash toegevoegde waarde heeft voor bepaalde soorten dynamische content, voor het afspelen van video "it makes very little sense". De levensduur van een batterij lijdt eronder, de CPU wordt flink belast en "you can cook an egg on [devices] once you start running Flash on them and there's a reason for that." Meer via MacRumors, Neowin.net en Mashable.