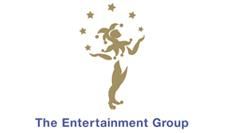 Aanstaande vrijdag gaat alle inboedel van The Entertainment Group onder de hamer. De virtuele hamer wel te verstaan want alles zal via een online veiling verkocht gaan worden.

Er staat werkelijk alles tussen, auto's, bureau's, cd's, koelkasten, lampen, computers maar ook  gouden platen van Treintje Oosterhuis, Guus Meeuwis en Marco Borsato zullen verkocht gaan worden. De veiling zal lopen via BVA Auctions.

Meer info is hier te vinden. Het bieden start vrijdag en zal ergens op maandag 26 oktober (verschilt per categorie) aflopen.
Jeroen de Hooge
Jeroen is al meer dan 15 jaar betrokken bij Dutchcowboys. Voornamelijk als digtial content creator. En dan voor alle titels van The Blogidea Factory. Behalve...