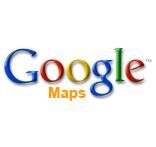 De 'embed'–functionaliteit die in YouTube zit, zal deze week nog uitgebracht worden voor Google Maps.
Carl Sjogreen, Google Australia's senior product manager, heeft dit aangekondigd in Sydney. "The feature will be rolled out worldwide in about a week's time", he said.
Yes, currently you can embed maps on your web pages. However, it is not as simple as copy and paste. You need to use the Google Maps API or their applets to make that possible. The new feature, seems like, you will be able to copy and paste the current state of a map on your web page.
Het betere kopieer & plakwerk ;) Google Maps 'embedden' is dan dus voor iedereen mogelijk!
Jeroen de Hooge
Jeroen is Managing Director van The Blogidea Factory, de online uitgever van ondermeer Dutchcowboys, Stylecowboys, Carrepublic & Eatly. Daarnaast is hij...