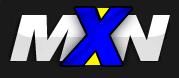 Met bekende en gewilde internetdomeinen valt veel geld te verdienen, zo werd afgelopen week Porn.com voor $ 9 miljoen verkocht en zou er inmiddels 27 miljoen dollar zijn geboden op Poker.com. Recordhouder was Sex.com, dat voor 12 miljoen dollar van eigenaar verwisselde.
MXN Limited heeft voor 9 miljoen dollar Porn.com gekocht. ""The possibilities with porn.com are limitless." Aldus de nieuwe eigenaar. "To rush its development just to get something brand new 'live' would be foolish. We will carefully evaluate our options before we decide the direction we wish to take it".
Ook Vodka.com ($ 3 miljoen), Camers.com ($ 1.5 miljoen) en Families.com ($ 650.000) werden onlangs verkocht. Maar rond Poker.com is wat onduidelijkheid ontstaan. Begin Mei werd het domein geveild in het Amsterdamse Krasnapolsky Hotel, maar de namen van de bieders zijn tot op heden niet onthuld, dus er zijn mogelijk wat problemen.
Volgende maand verwisselen in New York weer nieuwe domeinnamen van eigenaar, waaronder Bourbon.com, Student.com, HorseRacing.com, Elections.com en Scotland.com.
Jeroen de Hooge
Jeroen is al meer dan 15 jaar betrokken bij Dutchcowboys. Begonnen als content creator, en inmiddels verantwoordelijk voor de dagelijkse gang van zaken...