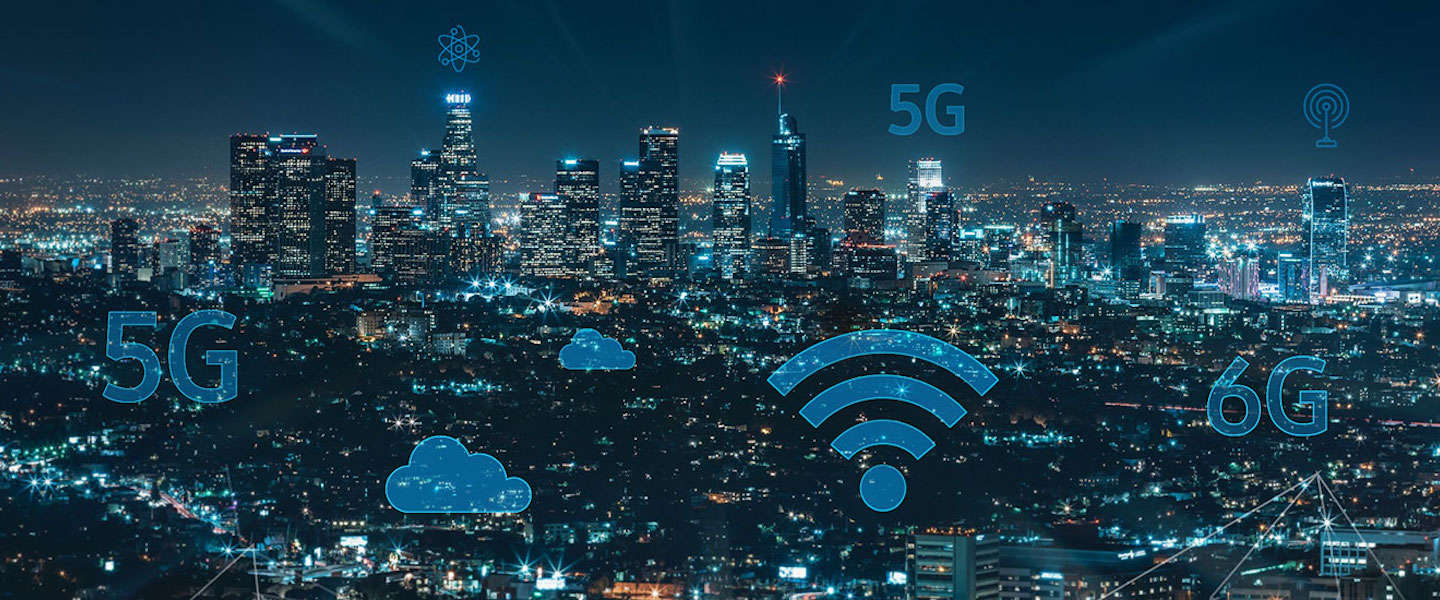 5G de toekomst? Samsung werkt al aan 6G netwerk
Vorig artikel
Volgend artikel
De plannen om 5G in Europa aan te leggen zijn nog niet eens definitief, maar het lijkt nu al weer oud nieuws, Samsung is namelijk bezig met het ontwikkelen van een 6G netwerk.
De Koreaanse krant The Korea Herald wist gisteren te melden dat Samsung een nieuw research center geopend heeft dat zich onder andere focust op de ontwikkeling van 6G.
Het nieuwe research centrum draagt de toepasselijke naam 'Next Generation Communications' en is onderdeel van Samsung's hoofd-research programma dat gevestigd is in de Zuid-Koreaanse hoofdstad Seoul.
Op de website van het nieuw geopende research centrum schrijft Samsung onder andere:
Since the world's first 5G pre-commercial service was demonstrated at the 2018 Pyeongchang Winter Olympics in Korea, a number of countries including Korea and the USA are on the verge of full-scale 5G commercialization. 5G is designed not only to provide an improved mobile experience for existing smartphone users and IoT devices but also to meet the extreme requirements of mobile communications in future applications targeted for vehicles and factory automations. A key distinction between 4G and 5G is that 4G was designed as a general purpose mobile communications technology whereas 5G is designed as a mobile communications platform on which extensions targeted for different vertical services can be individually optimized. This characteristic of 5G is the reason why it is referred to as the connectivity platform of the 4th Industrial Revolution. Over the course of 2G, 3G, and 4G, Samsung has grown from a small terminal vendor to a major player in the mobile communications industry thanks to its emphasis on relentless innovation and research efforts.
Vooral veel over het bestaande 4G netwerk dus en de noodzaak om over te stappen op 5G. Maar ook over het feit dat er in Europa, China en de VS al open discussies zijn over de noodzaak voor onderzoek naar 6G, de generatie na 5G. De eerste onderzoeksprojecten zijn al in gang gezet.
As mobile communications technologies expand to infrastructure across a wide range of industries beyond the telecommunications sector, competition for development of infrastructure technologies and international standardization is rising. Already in Europe, China, and the United States, there are open discussions on the need for research on 6G, the next generation after 5G, and the first research projects are already underway across the globe. Samsung Research is actively developing breakthrough technologies for mobile communications based on the technological competitiveness it has acquired over the years for 4G and 5G. In turn, such breakthrough technologies fuel Samsung's global standardization activities. Samsung Research will continue its efforts to pioneer research into new mobile applications such as self-driving vehicles, smart factories, mobile broadcasting, new media, and IoT to develop the necessary breakthrough technologies and reflect them into standards. Moreover, we will continue to focus on R&D of key next generation technologies such as wireless communication over Tera-Hz, RF components using advance material, and convergence of telecommunications & computing; technologies which will allow what we imagine today to become reality in the near future.
Wat, wanneer en hoe we 6G kunnen verwachten? Geen idee. Maar dat 5G niet het eindstation is, dat moge duidelijk zijn. Met de komst van nieuwe (nu vaak nog onvoorstelbare) technologieën - waaronder zelf rijdende auto's - is een snel en betrouwbaar netwerk belangrijker dan ooit.