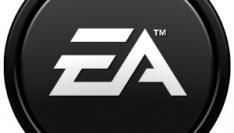 EA Mobile, een divisie van Electronic Arts heeft vandaag bekend gemaakt dat er 5 nieuwe titels beschikbaar zijn in de App Store.

Scoor punten met NBA LIVE, dol je tegenstander met FIFA 10, los mysteries op in Mystery Mania, test woorden met Hasbro's BOGGLE en beleef real time strategy action op zijn best met Command & Conquer Red Alert. Het zijn wel allemaal betaalde Apps, € 7,99.

"We're proud of our high quality, diverse line up of games this month, and that each product brings something new to the App Store," aldus Travis Boatman, VP Worldwide Studios for EA Mobile. "NBA Live includes complete basketball league teams and players, and Command & Conquer launches as one off most iconic real-time strategy games of all time. Both of these franchises are making their debut on the App Store this month."