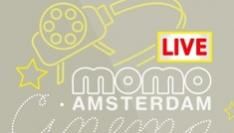 Vanmiddag is het voor de 12e keer Mobile Monday in de Rode Hoed te Amsterdam. Met dit keer als thema "Developing Countries".

Rond de klok van 12 uur vanmiddag waren er volgens Chris Bannink op MC nog enkele (gratis) kaartjes verkrijgbaar (vooral door last minute afmeldingen). Maar blijf je toch liever thuis dan kan je via deze link de livestream van het event volgen. Deze zal starten vanaf 16.00 uur. Ga naar Mobile Cowboys voor een semi-live verslag van het event.
16.00 uur: start (deuren open vanaf 15.00 uur), borrel vanaf 18.50 uur.
De sprekers zijn:
*Madanmohan Rao (LinkedIn) - New media consultant, author, read more in his Picnic profile.

*Mariéme Jamme (LinkedIn) - Entrepreneur, Africa Gathering, and Dakar Dragons, and works with the Bill Gates Foundation and the Acumen Foundation.

*Jeroen van Glabbeek (LinkedIn) - CEO at CM.

*Nuno Sitima (LinkedIn) - VP Consumer Marketing and Business Development at Opera Software.

*Hajo van Beijma (LinkedIn) - Co-Founder of Text To Change, ITU, Open Mobile Consortium.
Jeroen de Hooge
Jeroen is al meer dan 15 jaar betrokken bij Dutchcowboys. Begonnen als content creator, en inmiddels verantwoordelijk voor de dagelijkse gang van zaken...