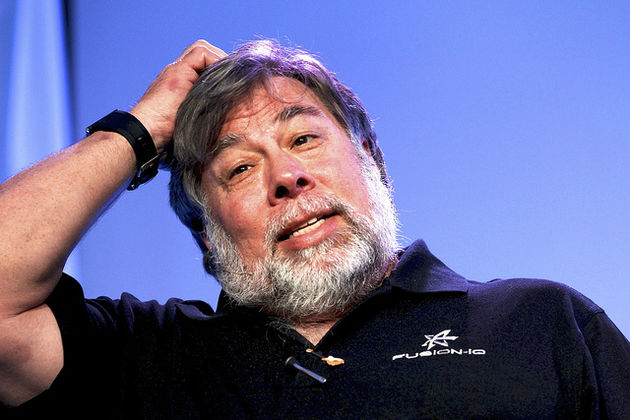 Ook al is hij de mede-oprichter van Apple, hij neemt geen blad voor de mond als het gaat om Apple. Steve Wozniak is van mening dat Microsoft momenteel innovatiever is dan Apple. In een gesprek met Andrew Keen van TechCrunch tijdens TEDx Brussels liet 'The Woz' weten dat Microsoft meer wist te veranderen in de afgelopen tijd. Het 'woow-gevoel' wat mensen in het verleden bij de iPhone hadden, hebben dezelfde mensen nu bij de nieuwe producten van Microsoft.
Wozniak vermoedt dat de enige reden is dat Microsoft de afgelopen drie jaar zo stil is geweest, ze alle tijd namen om nieuwe innovaties te ontwikkelen. Dit in contrast met Apple, die elke nieuwe iPhone maar een klein beetje verandert en al heel snel laat vervangen door een nieuwe. Wanneer hem gevraagd werd waarom hem dit zoveel zorgen maakt, vertelde hij dat hij bezorgd is omdat hij 'zoveel van Apple houdt'.

"It worries me if Apple were to lose ground because they were just sort of making the same things they know how to make. Apple had some bad times at one point in history...During that point in history, when I look back, we were cranking out the Macintoshes to people who would buy Macintoshes every month, every six months, every year...and we were improving them. Improving is not Apple-style innovation. It's not like you're creating something astounding that you're just gasping because it's so unexpected. I would hate that Apple didn't get the recognition of being the innovator when innovation turns to technology." vertelde Wozniak in het interview.