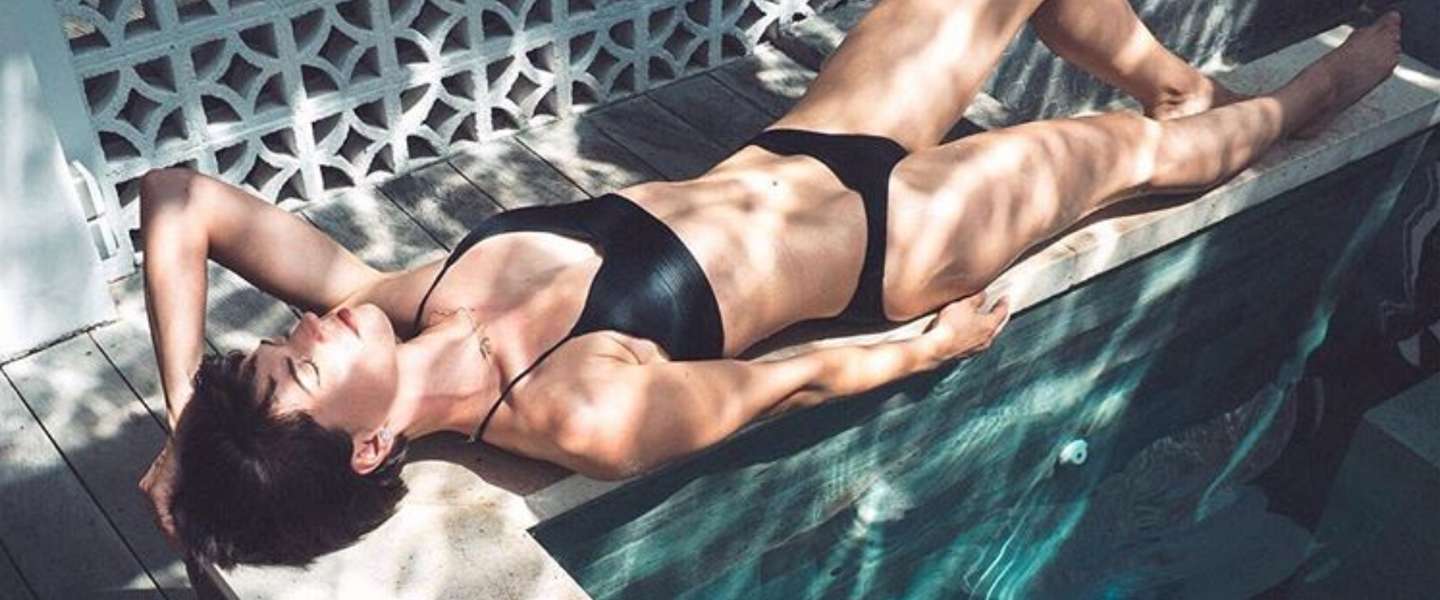 Droomklus: 12 weken in 5-sterren resorts vloggen voor 30.000 dollar
Social media paying off
Vorig artikel
Volgend artikel
Als je met je hebberige tengeltjes geklikt hebt omdat je dat baantje ook wel wil hebben: pech. De job is al vergeven en zelfs al gedaan. Door wie? Niemand minder dan Sorelle Amore, een 28-jarige vlogger uit Australië. Ze versloeg daarmee een luttele 17.000 andere kandidaten die deze klus - niet verrassend - ook wel zagen zitten.
De kans werd gegeven door Third Home, een 'Luxury property and travel club' die een wel hele goede deal had: twaalf weken in twaalf van hun beste en mooiste luxueuze huizen overnachten, daarover vloggen, en dan nog 10.000 dollar per maand toe. Geen wonder dat er zo veel aanmeldingen waren.
Maar goed, het werd Amore, en die heeft haar tripje voltooid. Ze is daarvoor op allerlei plekken geweest, waaronder de Bahamas, Costa Rica, Kroatië, de Dominicaanse Republiek en Schotland. Doet geen pijn, en het is dik betaald natuurlijk, maar je moet dan wel ook meenemen dat Amore al meer dan 100.000 Instagram-volgers had toen ze deze klus kreeg.
Gek genoeg zijn het er nu, twaalf weken later, maar 2000 meer. Je hebt er als vlogger dus misschien niet per se heel veel aan om dit soort dingen te doen, want het lijkt haar behalve de gewéeeeeldige ervaring (en de pieken) niet heel veel te hebben opgeleverd. Je bent als social media-ster dan ook echt wel een tool voor merken om hun boodschap naar buiten te krijgen.
Het inhuren van social media-talent om bekendheid voor een merk te genereren is nog steeds goedkoper dan het inhuren van een reclamebureau, of het kopen van advertenties. Als de 1% van de bevolking die de huizen van Third Home kan betalen er nu van op de hoogte is hebben ze die bekendheid voor een schijntje gekregen.
En Amore zelf is natuurlijk maar wat blij. Ze mocht namelijk ook altijd iemand anders meenemen en heeft die gelegenheid aangegrepen om een vriendin in één van de plekken te laten invliegen en heeft in Bali ook haar vriend laten langskomen. Die heeft haar in die drie maanden verder wel moeten missen, want ze was grotendeels alleen. Geen probleem, zo zegt ze tegen Business Insider: "je komt als solo traveller zó veel mensen tegen en iedereen is super vriendelijk."
Iedereen blij dus, behalve de 16.999 andere vloggers en Instagrammers die dit niet mochten doen. Misschien dat daarom het aantal volgers niet zo omhoog is gegaan...
[Afbeeldingen © Sorelle Amore]
Patrick Smeets
Game-enthousiast, tech blogger en presentator. Was ooit rockster. Local celebrity in Limburg maar ziet graag veel van de wereld. Er zijn niet genoeg kattenGIFjes...