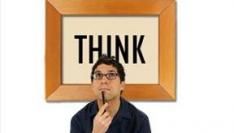 Volgens John Batelle is "Horizontal" een belangrijk thema dat we veel zullen gaan horen in de komende periode, in ieder geval in zijn nieuwe boek.
In zijn gesprekken met marketeers loopt hij regelmatig aan tegen de silo's van organisaties: "Dat zou een fantastische innovatie zijn John, maar dat is niet ons werk, dat doet een andere afdeling." hoort hij dan. In andere woorden: marketingorganisaties hebben moeite om 'horizontaal' te denken, en zien al snel problemen als het andere afdelingen zoals Legal, Finance, IT raakt. Maar wat ze vergeten is dat elk klantcontact marketing is, elke samenwerking, elke medewerker... marketing is dus in essentie een 'horizontale' discipline die alle afdelingen raakt, de samenvatting van alles wat een bedrijf betekent voor haar klanten, medewerkers en partners. Bedrijven die dat begrijpen en marketing organisatiebreed oppakken zijn de winnaars van morgen.
Zelfs interne data is marketing. Hierover zegt hij: "Companies that create platforms which enable customers to leverage internal data with collective intelligence will win. Those that don't, will lose."
Lees hier zijn blog posting.