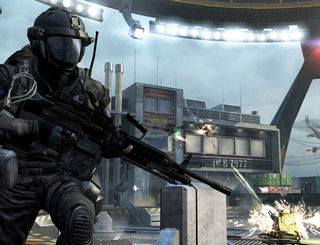 Gisteren maakte Activision Blizzard de livestreaming optie bekend uit Call of Duty Black Ops II. Deze feature staat het gebruikers toe om hun gameplay live te streamen naar YouTube vanaf de Xbox 360 of de PlayStation 3. Het streamt ook het audiocommentaar van de gebruiker en de webcams de gameplay, al zit niet iedereen daar met enthousiasme op te wachten..
De livestream service zal ingebouwd worden in de gratis Call of Duty Elite service, die het spelers toelaat om de spelerkaarten te zien en de statistieken van de streams. De streams zullen ook uitgezonden worden via Call of Duty Elite, naast alle individuele YouTube gebruikerskanalen.

"From the beginning of development with Call of Duty: Black Ops II, the team has been pushing boundaries on every front to offer Call of Duty fans things that they haven't been able to do before," vertelt Mark Lamia, directeur van Treyarch (verantwoordelijk voor de streams en de Call of Duty Elite service. "With our competitive play and eSports initiatives, we wanted to deliver live streaming capabilities built right into Call of Duty: Black Ops II, because Call of Duty is not only fun and exciting to play, but we believe it will be just as exciting to watch. By making the capability of live streaming as accessible as possible to our fans, straight from a player's console without the need for any additional hardware or sophisticated setups, we are empowering our fans to share their multiplayer experiences." 

Call of Duty Black Ops II zal op 13 november gelanceerd worden en de verwachting is dat het één van de best verkochte spellen in de geschiedenis zal gaan worden.