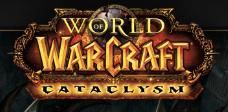 Blizzard heeft met de release van Cataclysm laten zien het kunstje nog steeds te kunnen.

In januari 2007 ging de eerste uitbreiding van het populaire World of Warcraft in de verkoop, "The Burning Crusade" werd destijds 2,4 miljoen keer verkocht in de eerste 24 uur. In november 2008 werd dat record verbroken door de volgende uitbreiding: Wrath of the Lich King die 2,8 miljoen keer werd verkocht in de eerste 24 uur.
De recente uitbreiding, genaamd Cataclysm, heeft ook dat record weer verbroken van snelst verkopende PC game. Vorige week 7 december ging de game in de verkoop en 24 uur later waren er 3,3 miljoen exemplaren verkocht. Zo claimt Activision/Blizzard.

"We had to bring Azeroth to the brink of destruction in Cataclysm, but the result was our best expansion yet," aldus Mike Morhaime, CEO en Medeoprichter van Blizzard Entertainment. "We want to thank all of our new, existing, and returning players throughout the world for their incredible enthusiasm and support, and we look forward to hearing what they think about all the new content."
Jeroen de Hooge
Jeroen is al meer dan 15 jaar betrokken bij Dutchcowboys. Begonnen als content creator, en inmiddels verantwoordelijk voor de dagelijkse gang van zaken...