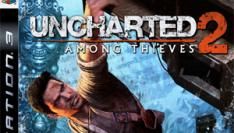 Uncharted 2 wordt door vele gezien als De Game van 2009. Ontwikkelaar Naughty Dog heeft op een sublieme manier shooter-, adventure- en platform-elementen met elkaar gecombineerd.

"The first ten minutes of Uncharted 2 are a blast." Aldus Destructoid. Ze hebben besloten de eerste 10 minuten van de game te laten zien.

"A Little late" maar ze wilden geen spoiler zijn. Enjoy!


Jeroen de Hooge
Jeroen is Managing Director van The Blogidea Factory, de online uitgever van ondermeer Dutchcowboys, Stylecowboys, Carrepublic & Eatly. Daarnaast is hij...