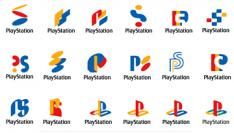 "This is a story that isn't just about the design of an object made from silicon, plastic and metal. Nor is it just the story of the corporate politics that allowed the project to commence".

Het is ook een verhaal over distributiesystemen, verkoop kracht, van marketing strategieën en productevangelisten, van een samenloop van sociale, economische en technologische omstandigheden die het toestonden om op te bloeien.
"It's about the vision behind the piece of hardware that pushed videogames into 3D and a veteran yet wide-eyed technology corporation into an industry that it would transform".

Het hele stuk is hier bij Edge Online te lezen.
Jeroen de Hooge
Jeroen is al meer dan 15 jaar betrokken bij Dutchcowboys. Begonnen als content creator, en inmiddels verantwoordelijk voor de dagelijkse gang van zaken...