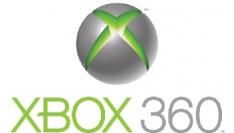 Microsoft heeft vandaag bekend gemaakt dat in de VS de Xbox 360 goedkoper wordt.

Vanaf morgen kost het basis model geen 279 maar 199 dollar. Hetgeen de Xbox 360 de goedkoopste next-gen gameconsole maakt. Voorheen was dat de Nintendo Wii voor 249 dollar.

"Aaron Greenberg, director of product management for the 360, said Microsoft's decision to drop the price was partly in keeping with an effort to stimulate demand over the holidays. He noted that 75%of console sales happen in the fourth quarter".
Jeroen de Hooge
Jeroen is al meer dan 15 jaar betrokken bij Dutchcowboys. Begonnen als content creator, en inmiddels verantwoordelijk voor de dagelijkse gang van zaken...