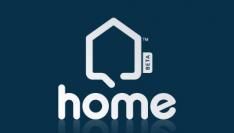 Fans die zitten te wachten op Playstation Home, de virtuele ontmoetingsplek op het PlayStation Network, zullen nog even langer geduld moeten hebben. Het werd eind vorig jaar al verwacht maar zoals het er nu uit ziet zal het publiek tot de herfst moeten wachten voordat ze het project zelf onder handen kunnen nemen.
De directeur van Sony Computer Entertainment, Kaz Hirai, verklaarde: "We understand that we are asking PS3 and prospective PS3 users to wait a bit longer, but we have come to the conclusion that we need more time to refine the service to ensure a more focused gaming entertainment experience than what it is today. Our overarching objective is to provide users with new gaming experiences that are available only on PLAYSTATION Home. Spending more time on the development and on the Closed Beta testing reaffirms our commitment to bringing a quality service, maintaining the PlayStation tradition."
Jeroen de Hooge
Jeroen is Managing Director van The Blogidea Factory, de online uitgever van ondermeer Dutchcowboys, Stylecowboys, Carrepublic & Eatly. Daarnaast is hij...