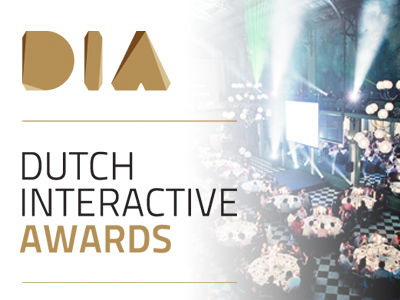 De nominaties van de vijfde jaarlijkse Dutch Interactive Awards zijn bekend gemaakt. De selectie van het beste Nederlandse online werk behaalde de hoogste scores op concept, design, bouw, resultaat, interactiviteit en optimalisatie. De koplopers bij de genomineerden zijn dit jaar Emakina en Fabrique (merken, design & interactie) met ieder 3 nominaties.
De genomineerden krijgen op 11 april de mogelijkheid om de vakjury te overtuigen dat hun werk behoort tot het beste online werk van Nederland tijdens de jurydag bij BoerCroon. De winnaars worden op 15 mei bekend gemaakt.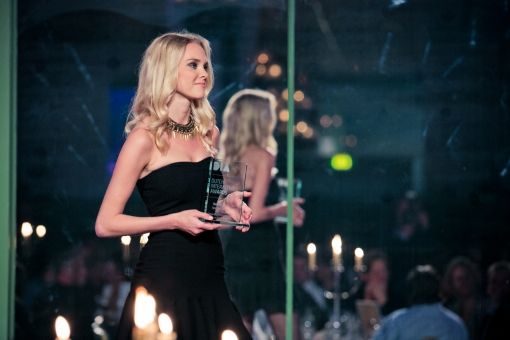 Een overzicht van de genomineerden:
Social
Feuten: HSC Mercurius - Spektor
Ajax Life - Mangrove
De Beste Bouwer - mediaBunker
HNTM Model Contest - Burst
#UncoverPhilips - a friend of mine
Campaign
Steun Bart Swings - AVEQ interactieve media
Doritos jacked rijschool - Fitzroy
Heb jij de Sister Factor? - Social Brains
Arcadis 125 - MagStream
#ExperiencePhilips - a friend of mine
Service
Melding Verspilling in de Zorg - Emakina
Constamed - E-sites
Autotrack - Mobgen
Bezoekerscentrum Rijkswaterstaat - Info.nl
Quli - Clockwork
eCommerce
Rituals - Emakina
LeasePlan Bank - Mirabeau
O'Neill - Branded shopping experience - DigitasLBi
Superdirect.com - Freshheads
De Nederlandse Staatsloterij - Fabrique (merken, design & interactie)
Activation
Geluksklok - Blue Mango Interactive
De Beste Bouwer - MediaBunker
GTST: Spring Levend tijdens zomerstop - RTL Nederland, Endemol en The Project Factory
Second screen Miljoenenjacht Bingo - Ex Machina Group
Klaar om te gaan - Greenberry
Tools
Vaarwater App - Tam Tam
Albert Heijn App - Fabrique (merken, design & interactie)
Buurkracht - Mangrove
The Voice Kids app - Triple IT
Wiskunde.af - Enrise
B2B
Bosch Selfservice Tool - Not on Paper
Victron Remote Management - TriMM
Audi Shared Fleet - Info.nl
Sumis Enterprise - Evident
Kluwer Creator - Liones
Brand
Nationale Opera & Ballet - Tam Tam
Mobiele strategie Efteling - Lukkien
Samsung Smart TV It's Alive - TWC
Pensioenfonds Zorg en Welzijn - Virtual Affairs
Schoon Online - Colours
Corporate
Cordaid - Fabrique (merken, design & interactie)
Eneco Express - GuiltyPeople
Koninklijke Wagenborg - iWink
HEINEKEN International - eFocus
Wijzonol - Triggerfish!
Retention
MySamsung - Emakina
Hunkemoller Mobile - Mobile Strategy
UP Alexandrium - Britelayer
Eurosparen - Magneds
Disrupter
Rexel Smartsun - TWNKLS
Breinreis - Rhinofly
Ramped - Rhinofly
De Correspondent - Momkai
Carsom.nl - Enrise