In dezelfde week dat Toogethr live is gegaan en dat Checkwish de Sanoma App Challenge wint, richt ook Eday vanuit Rotterdam de pijlen op de start-up scene.
De startup scene is bloeiend volgens Jaspar Roos, samen met Auke Ferwerda  de initiatiefnemer van Eday/Venture. "Vanaf de eerste minuut zit de zaal bomvol en is de sfeer enthousiasmerend. Ik krijg enorm veel energie van het feit dat er zoveel verschillende mensen en initiatieven feitelijk hetzelfde doel voor ogen hebben. Of in goed Engels: A melting pot is THE place for innovation"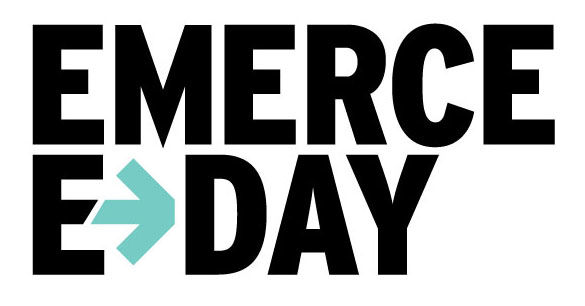 Voor Founder Institute was dit dé plek om bekend te maken welke deelnemers reeds zijn geselecteerd voor het programma van oktober. Maar niet voordat Joris van Heukelom een intensief vragensalvo afvuurde op Pieter-Bas Leezenberg. Volgens wie het Europese start-up klimaat nog veel kan leren van Silicon Valley. "Falen in de Valley is een must. Falen in Nederland een schande."
Vervolgens was de vloer voor achtereenvolgens Andy Kalbvlees, Kees van Nunen, Gilles Domartini, Maud de Vries, Alexander Ket en Daan Weddepohl. Zij vormen de eerste batch van startups die geselecteerd zijn voor Founder Institute Amsterdam. Totaal zullen er twintig deelnemers hun opwachting maken bij het eerste semester. 
Eday Venture sloot af met een overzicht van de mentoren die zich hebben verbonden aan Founder Institute. Elke naam is gekoppeld aan een van de dertien avonden en zal zijn licht laten schijnen op vakken als How to Hire and Fire Someone en Business Modeling:
Ada van der veer Stranergy, commissaris Liander, KPN, Achmea
Alexander Klöpping Founder The Gadget Company 
Alexander Ribbink Investor ex-TomTom 
Bart-Jan van Genderen CEO Team Facilities 
Bernd Damme Founder Eyewear 
Bert Nijmeijer Director Technology Circle Twente 
Bob Stumpel Partner Result 
Diederik Stols Lawyer Boekx Advocaten 
Floris van Alkemade Partner Solid Ventures
Frank Heemskerk BoD Royal Haskoning 
Frans Nauta Lector Innovation & Private sector
Grimbert Rost van Tonningen Investor 
Guido van Nispen V-Ventures 
Henk de Hooge Oprichter DutchCowboys 
Hendrik Halbe Halbe&Koenraads, HOPE 
Jaspar Roos CDO ABNAMRO Incubator 
Kees Zegers Investor ex NU.nl 
Lucien Burm Founder Kimengi 
Lucien Engelen Director ReShape Innovation Center 
Maarten Lens-Fitzgerald Founder Layar 
Marc van der Chijs Founder Tudou 
Marc van der Heijden Investor, Founder Versatel 
Michiel Buitelaar COO Sanoma Digital 
Michiel Muller Ex Routemobile & Tango 
Michiel Westermann Ex Pink Elephant, CEO Motek 
Oscar Kneppers Founder Rockstart 
Peter van Gorsel Chair HvA / UvA 
Pieter Bas Leezenberg Partner Couloir Partners 
Rene Hofma Founder Nobiles, founder Result 
Robert Gaal Founder Wakoopa 
Ronnie Overgoor Entrepreneur Blueshots
Sheila Struyck Entrepreneur / ex-CMO Philips 
Simone Brummelhuis Founder IENS / TheNextWomen 
Ton aan de Stegge Investor Purple Investments ex NU.nl 
Valentine van der Lande Founder Ten Pages 
Vincent Kouwenhoven Founder eVentures Africa Fund 
Walter de Brouwer Entrepreneur Scanadu 
Yuri van Geest Singularity University Phil Libin CEO Evernote 
Aaron Patzer Founder MINT Adeo Ressi CEO Founder Institute 
Roger Yee Veteran Investor 
Gabe Zichermann Author Gamification
Hoogtepunt van de middag was overigens het intermezzo van Neil Gershenfeld. Deze professor van MIT bestuurt the Center for Atoms en is bekend van initiatieven als Fablabs. Zijn werktitel was "Why the meeting downstairs is missing the point". Als je meer wilt weten over Neil kun je deze video kijken en meer informatie over /venture vind je bij Dutch Valley.