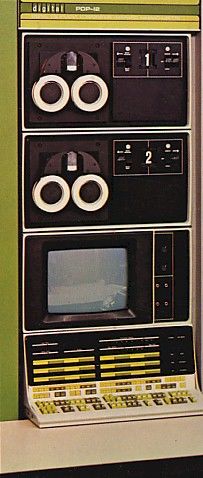 De maker van de toenmalige populaire (mini) computer DEC was zo slim om iedereen aan de Amerikaanse westkust op het Apranet (voorloper van het internet) uit te nodigen voor de presentatie van hun nieuwe bak.
Hieronder de inhoud, en hier de link naar het bericht met de header. Leuk was dat iedereen zag wie het bericht ontving en dat de helft niet in de To regel paste en dus als inoud mee werd gestuurd.
DIGITAL WILL BE GIVING A PRODUCT PRESENTATION OF THE NEWEST MEMBERS OF THE DECSYSTEM-20 FAMILY; THE DECSYSTEM-2020, 2020T, 2060, AND 2060T. THE DECSYSTEM-20 FAMILY OF COMPUTERS HAS EVOLVED FROM THE TENEX OPERATING SYSTEM AND THE DECSYSTEM-10 -PDP-10- COMPUTER ARCHITECTURE. BOTH THE DECSYSTEM-2060T AND 2020T OFFER FULL ARPANET SUPPORT UNDER THE TOPS-20 OPERATING SYSTEM. THE DECSYSTEM-2060 IS AN UPWARD EXTENSION OF THE CURRENT DECSYSTEM 2040 AND 2050 FAMILY. THE DECSYSTEM-2020 IS A NEW LOW END MEMBER OF THE DECSYSTEM-20 FAMILY AND FULLY SOFTWARE COMPATIBLE WITH ALL OF THE OTHER DECSYSTEM-20 MODELS .
WE INVITE YOU TO COME SEE THE 2020 AND HEAR ABOUT THE DECSYSTEM-20 FAMILY AT THE TWO PRODUCT PRESENTATIONS WE WILL BE GIVING IN CALIFORNIA THIS MONTH. THE LOCATIONS WILL BE:
TUESDAY, MAY 9, 1978 - 2 PM HYATT HOUSE (NEAR THE L.A. AIRPORT) LOS ANGELES, CA
THURSDAY, MAY 11, 1978 - 2 PM DUNFEY'S ROYAL COACH SAN MATEO, CA (4 MILES SOUTH OF S.F. AIRPORT AT BAYSHORE, RT 101 AND RT 92)
A 2020 WILL BE THERE FOR YOU TO VIEW. ALSO TERMINALS ON-LINE TO OTHER DECSYSTEM-20 SYSTEMS THROUGH THE ARPANET. IF YOU ARE UNABLE TO ATTEND, PLEASE FEEL FREE TO CONTACT THE NEAREST DEC OFFICE FOR MORE INFORMATION ABOUT THE EXCITING DECSYSTEM-20 FAMILY