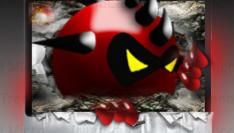 "2009 might truly be the year of the virus", voor zowel de echte wereld als voor de virtuele wereld.

De varkensgriep (H1N1 virus) heeft een wijdverspreide vrees over de wereld veroorzaakt en is de afgelopen weken op bijna ieder nieuwsmedium aanwezig geweest. Dit gebeurde na het zwaar gehypte Conficker virus, waarvan gedacht werd dat het internet neer zou halen of iets in die richting.

Maar inmiddels doet het volgende 'grote' virus van zich spreken onder de naam Gumblar (of JSRedir-R Trojan). "It has managed to garner some serious attention in IT security circles".
Anti-virus experts bij Sophos hebben gewaarschuwd dat de malware zich erg snel aan het verspreiden is. Zo'n 6x sneller dan zijn meeste rivalen. In de afgelopen week alleen is bijna de helft van alle malware gevonden op websites geidentificeerd als de JSRedir-R Trojan, met een nieuwe website infectie rate van zo'n 4.5 seconde.

"No-one should be in any doubt that the web is still the main vector of attack for cybercriminals, and this new threat suggests this situation isn't going to change anytime soon," aldus Graham Cluley, een senior technology consultant bij Sophos. "The problem is that too many computer users still think there's no danger in surfing the web, but with legitimate sites often falling victim to these attacks, it's time to wake up".

Time to wake up is het zeker. Het Gumblar-virus kan namelijk zoekresultaten van Google manipuleren. Als je door het bezoeken van een geinfecteerde site besmet raakt wijzigt het virus de zoek-resultaten van Google. "Victims may see fake results that will redirect them to fraudulent sites. To spread itself further, the malware will also attempt to steal FTP logins and hijack any Web sites controlled by an infected PC".

Elders op het web: Telegraph, Networkworld. Q&A over Gumblar op het ScanSafeblog.