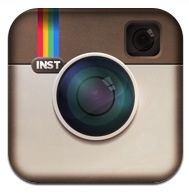 Apple heeft eerder deze week zijn iTunes Rewind en App Store Rewind van 2011 uitgebracht, de jaarlijkse lijst met details over de best verkopende Apps, muziek, TV shows, films en podcasts van het jaar. De grote winnaar dit jaar op het apps front was Angry Birds, met een eerste plaats op de iPhone en iPad in alle categorien behalve de top free iPhone app, die gaat naar Facebook.
Apple heeft ook van zijn favoriete applicatie bekend gemaakt, Instagram krijgt de eer van Apple's "iPhone App of the Year."
Angry Birds beschikbaar als gratis en betaalde app domineerde niet alleen de lijstjes als best gedownloadde app, het bezet meerdere plaatsen met de spinoffs Angry Birds Seasons en Angry Birds Rio.
Runners up voor de "app of the year" titel zijn: VidRhythm (iPhone), Band of the Day (iPhone), djay (iPad) and Jamie's Recipes (iPad). Game of the year werd Tiny Tower (iPhone) en Dead Space (iPad).
De complete top 10 van betaalde en gratis iPhone en iPad apps (uit de VS) staan hieronder.
Top Paid iPhone Apps:
1. Angry Birds
2. Fruit Ninja
3. Angry Birds Seasons
4. Cut the Rope
5. Tiny Wings
6. Angry Birds Rio
7. Words With Friends
8. Camera+
9. Doodle Jump
10. Plants vs. Zombies

Top Free iPhone Apps:
1. Facebook
2. Pandora Radio
3. Words with Friends Free
4. Angry Birds Free
5. Skype
6. Netflix
7. Angry Birds Rio Free
8. Groupon
9. Fruit Ninja Lite
10. Twitter

iPad Apps
Top Paid iPad Apps:
1. Angry Birds HD
2. Pages
3. Angry Birds Seasons
4. GarageBand
5. Angry Birds Rio HD
6. Penultimate
7. Fruit Ninja HD
8. Cut the Rope HD
9. SCRABBLE for iPad
10. Keynote

Top Free iPad Apps
1. Angry Birds HD Free
2. The Weather Channel for iPad
3. Netflix
4. CNN App for iPad
5. Angry Birds Rio HD Free
6. Kindle
7. Skype for iPad
8. Calculator for iPad Free
9. Pandora Radio
10. Calculator Pro for iPad Free

Voor Nederland is dit:



Via