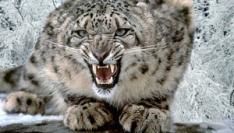 Trend Micro maakt bekend dat ze al op verschillende sites Snow Leopard downloads zijn tegengekomen die een virus in zich blijken te hebben.
Veel mensen willen snel het nieuwe besturingssysteem Snow Leopard. Mensen twitteren dat ze besteld hebben bij Apple en dat ze niet kunnen wachten tot het binnenkomt. Maar er zijn ook mensen die op zoek gaan naar sites waar je Snow Leopard gratis kunt downloaden. Juist deze groep heeft de kans een virus op te lopen. Al bij het openen van de site kan het mis gaan.
Accessing these malicious sites land users to a DNS changer Trojan detected by Trend Micro as OSX_JAHLAV.K. Once executed, OSX_JAHLAV.K decrypts codes, which include a script that downloads other malicious scripts. The said script then alters the DNS configuration and includes two additional IP addresses in its DNS server. Users are thus possibly redirected to phishing sites and other fraudulent sites. In fact, some of these bogus sites are reportedly hosting FAKEAV (rogue antivirus) variants and components.
Alle URL's die Trend Micro is tegengekomen zijn inmiddels geblokkeerd. Gebruikers wordt aangeraden Snow Leopard alleen via Apple te kopen. Je bent gewaarschuwd!