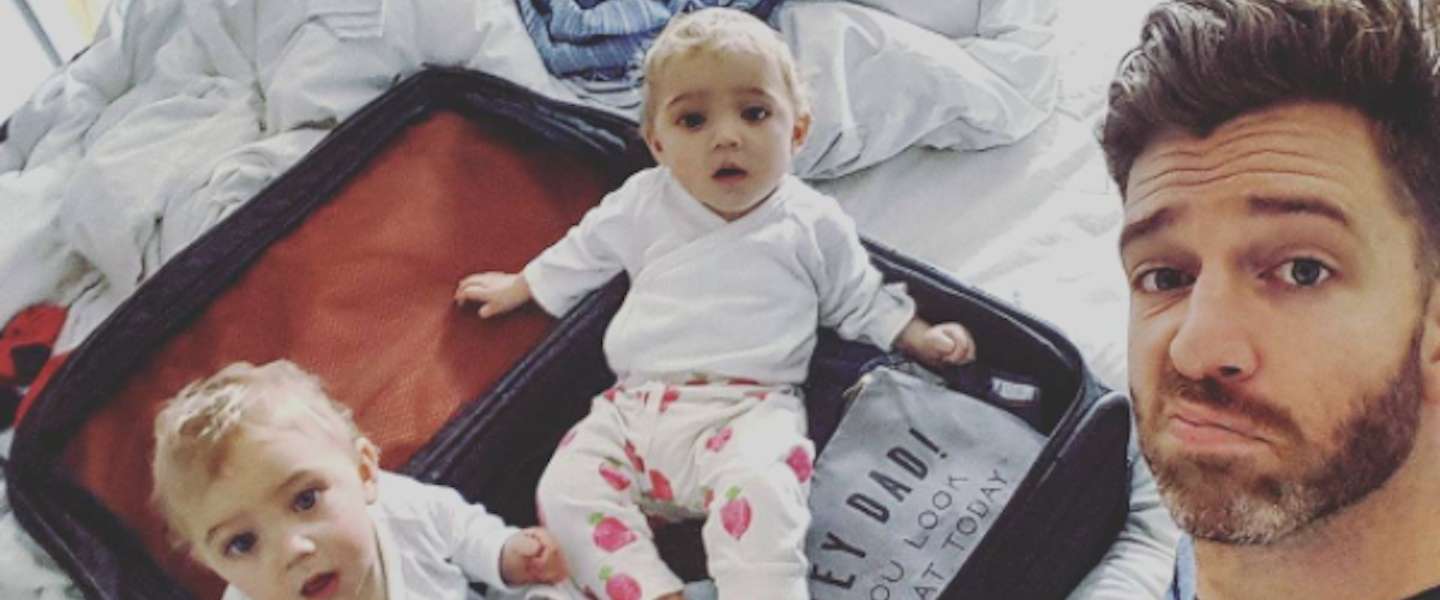 Vader van vier dochters: dit is de realiteit
en legt dat vast op Instagram
Vorig artikel
Volgend artikel
Simon Hooper is vader van vier dochters en heeft een super druk dagelijks leven. Wel een heel leuk en grappig dagelijks leven! Dat is te zien aan de foto's die hij plaatst op zijn Instagram-account. Hij legt het namelijk allemaal vast en wij kunnen daarvan meegenieten. Zijn oudste dochter is negen, daarna volgt zijn dochter van zes en als laatste de tweeling van tien maanden (ze zijn cute!). Aan zijn foto's op Instagram kun je zien dat hij taxi chauffeur, handy man, leraar, kok, badmeester, personal shopper en nog veel meer is! Hij is van alle markten thuis en sjouwt dan ook van alles af met zijn dochters. Dit heeft geresulteerd in het feit dat hij meer dan 269k volgers heeft! Blijkbaar vinden meer mensen zijn leven interessant dan alleen ik. Dit is een perfect voorbeeld van een Instagram-account dat een keer de 'realiteit' laat zien en niet het 'perfecte plaatje' waar Instagram veel voor wordt ingezet.
My whole account is to show a realistic view of what parenting is like from a parent's perspective.
Neem een kijkje in het dagelijks leven van Simon Hooper, er mag gelachen worden!
Frédérique van Osta
Fréderique is werkzaam als social media marketeer. Nieuwsgierig, een tikkeltje tegendraads en energiek. Zo kun je haar het beste omschrijven.