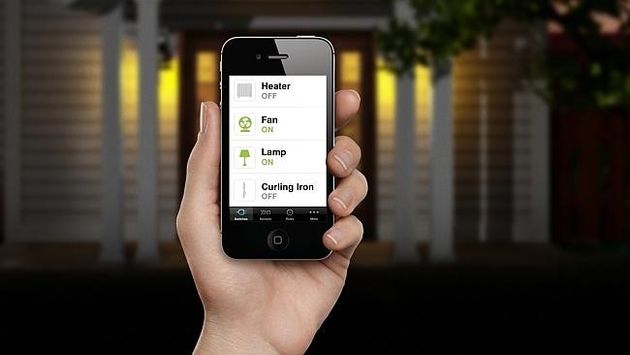 Apple lijkt van plan om volgende week tijdens het Worldwide Developers Conference een nieuw Home Automation Systeem te onthullen.
Volgens Financial Times is Apple momenteel bezig met een nieuw software platform waarbij de iPhone zal dienen als en afstandsbediening voor de regeling van licht, beveiliging en andere huishoudelijke apparaten. Het uitgekomen rapport onthuld dat Apple spoedig een nieuw centraal platform zal introduceren.
"Apple's integrated system will make it easier to set up and control new 'smart home' devices. For example, a home's lights might automatically come on when the owner enters the house, using their iPhone to wirelessly signal their arrival. Such a system was outlined in an Apple patent filling, published in November last year."
Bovenstaand citaat geeft een indicatie dat het platform mogelijk een uitbreiding is van het MFi programma van Apple voor accessoires. Toch staat in het rapport het volgende: "The scheme will be similar to Apple's existing "Made for iPhone" label, given to compatible headphones, speakers, and other accessoiries, but with a new brand and logo. Apple may also provide additional checks and assurances that certified products are not vulnerable to hackers."
Met het Home Automation System slaat Apple mogelijk een nieuwe weg in met een nieuwe productlijn. Het is onduidelijk wat voor software en hardware er zal worden gebruikt. We hoeven in ieder geval niet heel lang in spanning te zitten aangezien bekend is dat Apple het smart home platform volgende maand tijdens de WWDC developer conference aan het publiek zal tonen.