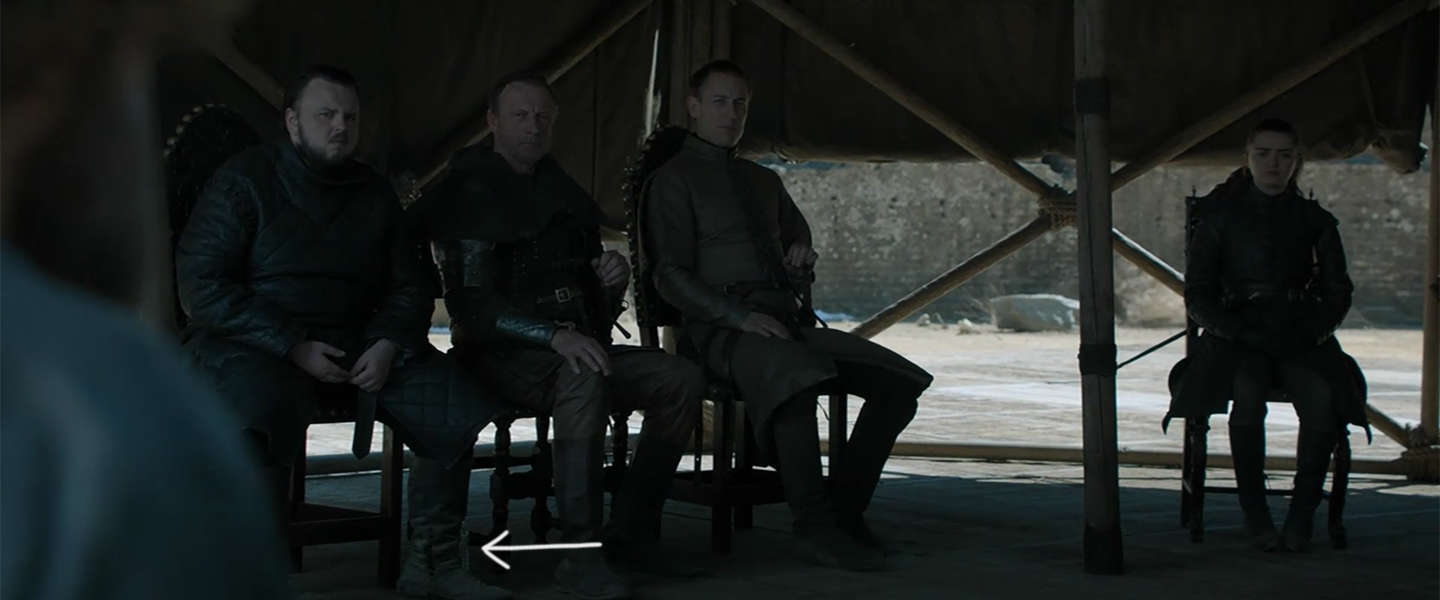 Plastic waterflessen te zien in finale van Game of Thrones
Na de koffiecup nu plastic waterflessen in beeld
Vorig artikel
Volgend artikel
Iedere kijker weet nog wel dat in de vierde aflevering van het laatste seizoen een koffiebeker van Starbucks te zien was. Dit bleek geen opzet, maar gewoon een foutje, over het hoofd gezien door de productie. Misschien moeten we alle seizoenen nog maar eens rustig terugkijken, want er wordt blijkbaar vaker zo'n 'blunder' gemaakt.
Twee plastic waterflessen te zien in finale GoT
Heb je de finale van Game of Thrones gisteren gezien? Misschien heb je dan wel gezien dat er weer iets lag wat er niet thuis hoorde. Twee plastic waterflessen zijn te spotten, één achter de voet van Samwell Tarly en de andere net achter de stoel van Ser Davos. Vooral die eerste viel veel kijkers op en natuurlijk werd hier massaal op Twitter over gesproken.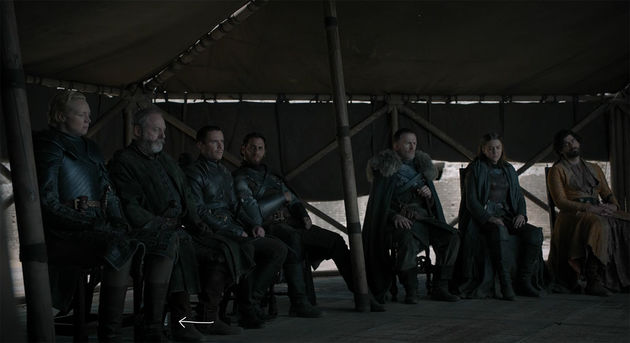 Grapje van HBO?
De koffiebeker van Starbucks bleek dus geen opzet van HBO. Al probeerden de makers dit natuurlijk wel af te doen als een grapje. In eerste instantie grapte HBO dat de moeder der draken eigenlijk een kruidenthee had besteld en geen latte. Toch vond Bernie Caulfield, Executive Producer, dat een excuus op zijn plaats was. Hij verontschuldigde zich bij fans en benadrukte dat dit echt maar één keer is gebeurd. Hierna is de Starbucks beker meteen digitaal verwijderd.
Fans reageren verdeeld
We zijn benieuwd met welke reactie HBO komt nu, nota bene in de finale, 2 plastic waterflesjes te zien zijn. Fans reageren op Twitter verdeeld. De meeste GoT-liefhebbers kunnen er wel om lachen, terwijl anderen het een amateuristische blunder vinden. Zij merken op dat de eerste seizoenen met veel aandacht voor detail zijn gemaakt en het nu lijkt of Game of Thrones wordt afgeraffeld. Sommige fans zijn nog een stuk zuurder en zeggen dat de plastic flessen afleiden van de slechte finale van GoT.
We zijn benieuwd naar de reactie van HBO en natuurlijk producer Bernie Caulfield. Hieronder vind je een greep uit de reacties op Twitter.
Irene Boskma
Irene is tekstschrijver en blogger. Naast schrijven vindt ze het leuk om uitgebreid te koken en bakken, hard te lopen en op reis te gaan. Of dat nu korte...