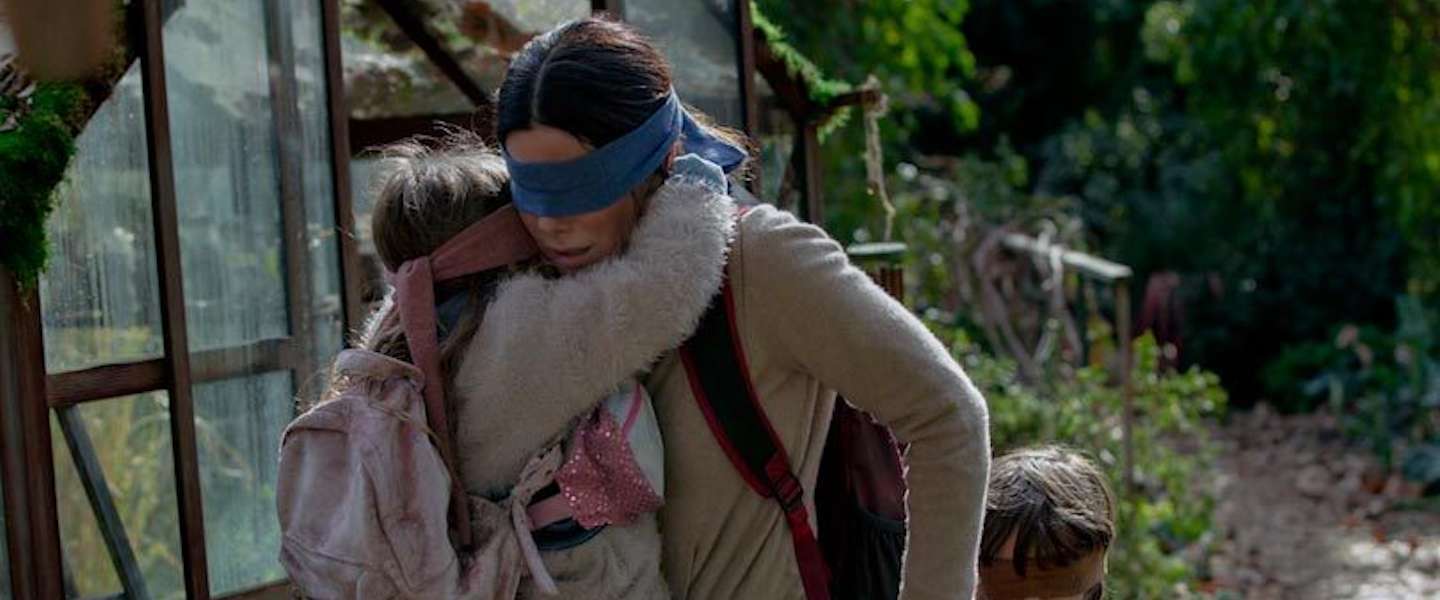 Netflix film inspireert mensen tot Bird Box-challenge op social media
Vorig artikel
Volgend artikel
Inmiddels loopt de hype rond de Netflix film Bird Box vol door en lopen mensen als een stelletje idioten geblinddoekt de straat op. Hoe lomp kun je zijn, denk je dan. De Bird Box-challenge is geboren en natuurlijk gaat alles viraal dankzij social media. Natuurlijk roept Netflix dat je dit niet moet doen en dat het levensgevaarlijk is.
De vraag is alleen of dit spontaan is ontstaan waar lallende studenten eens grappig wilden zijn, of dat het een uit de hand gelopen pr-stunt is. Die laatste slaat natuurlijk nergens op want zoiets zou Netflix nooit doen. Mensen oproepen zichzelf in gevaar te brengen. Nee toch? Maar linksom of rechtsom, de film heeft Netflix er toe gebracht voor het eerst kijkcijfers naar buiten te brengen. Maar liefst 45 miljoen abonnees keken in de eerste 7 dagen naar de film (mee-kijkers niet mee gerekend).
Het bericht werd wereldwijd door de media opgepakt (Netflix scoort tegenwoordig wat dat betreft hoog) en zal ongetwijfeld voor een tweede 'kijk-boost" hebben gezorgd tijdens de feestdagen. En net nu die achter de rug zijn komt er weer wat 'wereldnieuws' aan dankzij de Bird Box-challenge. Wie nog niet heeft gekeken kan zich geroepen voelen om toch maar eens te gaan kijken waarom mensen geblinddoekt op straat lopen en dat delen via Twitter.
Henk de Hooge
Henk is Internet Entrepreneur, founder van Dutchcowboys en daarnaast blogger, strateeg, visual storyteller en bovenal een digitale nomade. Je maakt Henk...