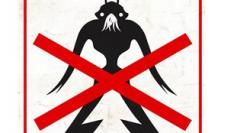 Afgelopen weekend zijn de Oscars weer uitgereikt. Als grote winnaar werd The Hurt Locker, goed voor 6 oscars, gekozen. En dus niet het zo gehypte Avatar. Er zijn vele tegenhangers van de oscar uitreiking. Een daarvan is die van Torrentfreak. Daar rangschikken ze de genomineerde films op het aantal downloads via de verschillende torrentsites.
En met 12.639.000 downloads is dat dus de film District 9 geworden. Avatar staat hier eveneens op de 2e plek met 11.326.000 downloads. Al vermelden ze er wel bij dat het niet helemaal 'eerlijk' is. Avatar in DVD kwaliteit is pas een maand beschikbaar terwijl District 9 al vanaf september te downloaden was.

"The data for this list is collected by TorrentFreak from several sources, including reports from all the large BitTorrent trackers".
De top 10:

Jeroen de Hooge
Jeroen is al meer dan 15 jaar betrokken bij Dutchcowboys. Voornamelijk als digtial content creator. En dan voor alle titels van The Blogidea Factory. Behalve...