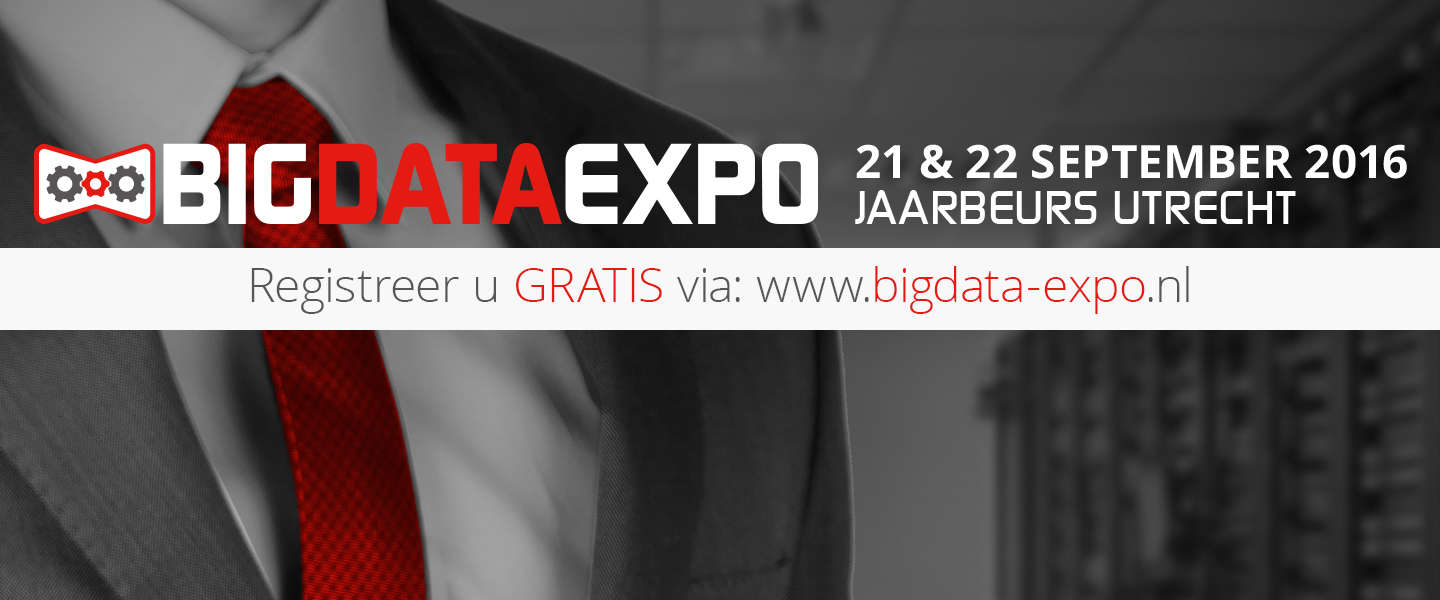 ​10 lezingen tijdens de Big Data Expo die u niet mag missen!
Vorig artikel
Volgend artikel
Op 21 & 22 september aanstaande vindt de tweede editie van de Big Data Expo plaats in Jaarbeurs Utrecht. Het enige evenement in Nederland dat zich specifiek richt op het concreet toepassen van big data en het creëren van inzicht en waarde.
Door de opzet van het lezingenprogramma bent u zelf in de gelegenheid eenvoudig een programma samen te stellen dat aansluit bij uw eigen situatie, interesses en vraagstukken.
Hieronder tien lezingen die u niet mag missen:
"Winning the Moments that Matter" Mario Schothuis, Business Manager Google Cloud Platform.
"Big Data: size matters!" Leo de Boer, Directeur Verbond van Verzekeraars.
"How Big Data is changing football" Michiel Jongsma, Opta.
"Funda's Big Data: not just for fun!" Jurriaan van Gent, Marketing Analist Funda.
"Going data driven: learnings from building a real time recommender system on a 100m user base" Konrad Burnik, Big Data Engineer Spil Games.
"Het Criminaliteits Anticipatie Systeem – Predictive Policing bij de Nederlandse Politie" Dick Willems, Data Scientist Politie.
"Predictive intelligence: de sleutel tot succes" Olivier van Duijn, CEO Marktplaats General Manager Benelux eBay.
"Analytics Is Not The Problem" John Corydon Huffman, CTO Healthcare Informatics Solutions and Services for Philips HealthTech.
"Big data voor de klant" Remco Wilting, Manager Data Science Wehkamp.
"Datagedreven innovaties: duwen en trekken" Freek Bomhof, Consultant en projectmanager TNO.
De beurs is gratis toegankelijk en op beide dagen geopend van 10.00 tot 17.30 uur.
Graag tot ziens op 21 en 22 september in Jaarbeurs Utrecht!