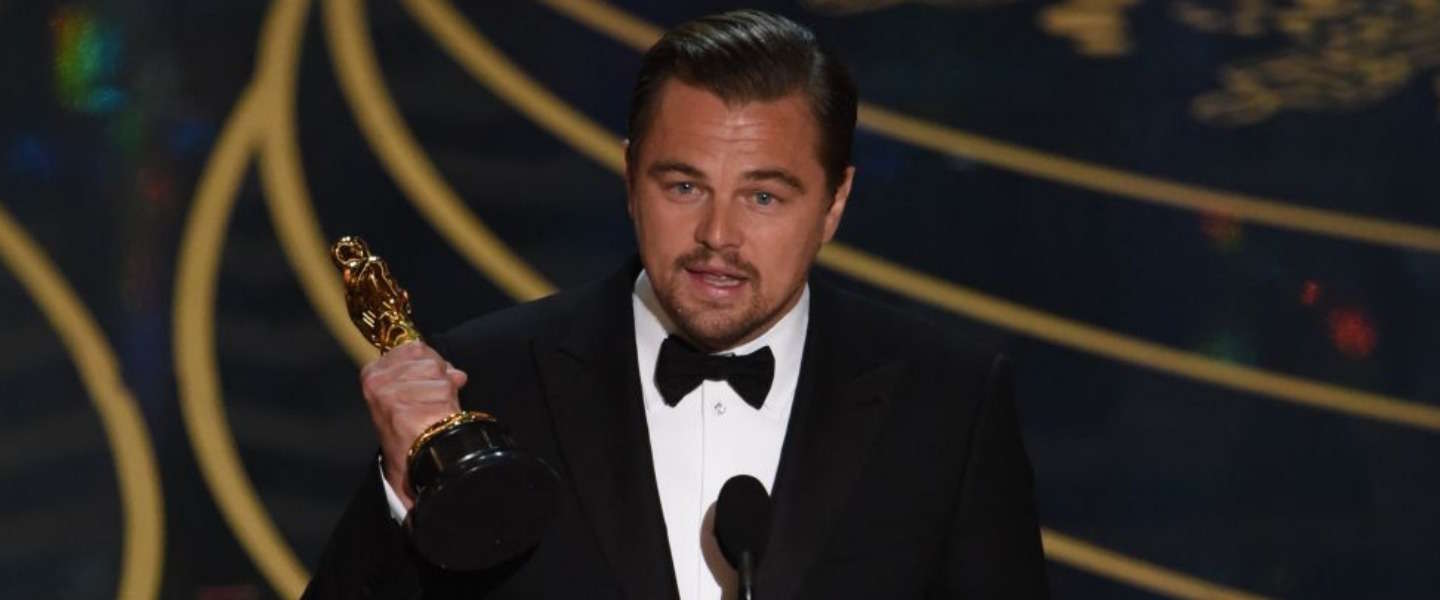 11 dingen die je gemist hebt van de Oscars van 2016
Vorig artikel
Volgend artikel
Vannacht werden de Oscars uitgereikt en Leonardo DiCaprio won zijn eerste Academy Award voor zijn rol in The Revenant. Dat heeft iedereen wel meegekregen, maar er zijn vast dingen die je wellicht hebt gemist van de 88ste editie van de Academy Awards.
De Oscar-winnaars op een rijtje
Spotlight werd gekozen tot beste film, Brie Larson won de Oscar in de categorie beste actrice voor haar rol in Room. Inside Out won in de categorie beste animatiefilm en Alejandro González Iñárritu kreeg de Academy Award voor beste regisseur voor zijn film The Revenant. In de categorie bijrollen vielen Alicia Vikander (The Danish Girl) en Mark Rylance (Bridge of Spies) in de prijzen. De Hongaarse film Son of Saul was de beste buitenlandse film en Asif Kapadia en James Gay-Rees wonnen een Oscar voor de documentaire over Amy Winehouse. Sam Smith won een Oscar met zijn nummer Writing's On The Wall (Spectre).
Maar er gebeurde meer...
1. Michael Keaton zei 'fuck yeah' toen Spotlight de Oscar won voor Best Picture.
2. Morgan Freeman en Michael Keaton gingen naar huis met koekjes.
3. Het moment dat Brie Larson en Jacob Tremblay een selfie maken. Cute!
4. Toen Matt Damon 'peace' wilde doen, maar toch besloot te zwaaien.
5. Lady Gaga ontroerde het publiek met haar prachtige stem en haar krachtige moment.
6. Deze mannen applaudisseerden niet voor Jenny Beavan, winnaar van Best Costume Design van Mad Max: Fury Road.
7. Heidi Klum werd vergeleken met fairy godmother. Bibbedi Bobbedi boo!
8. Leonardo DiCaprio praatte over de klimaatverandering in zijn speech.
9. Maar hij was natuurlijk vooral héél erg blij.
10. Heel cute: Jacob Tremblay en Abraham Attah stonden even met elkaar op het podium.
11. Host Chris Rock maakte grapjes over het feit dat er altijd zoveel blanken genomineerd zijn voor de Oscars.
Meer content
Tedje van Gils
Tedje is blogger voor Stylecowboys, Dutchcowboys en Travelvalley. Verder is ze tekstschrijver bij Red Banana. Ze is film- en serieverslaafd en houdt van...